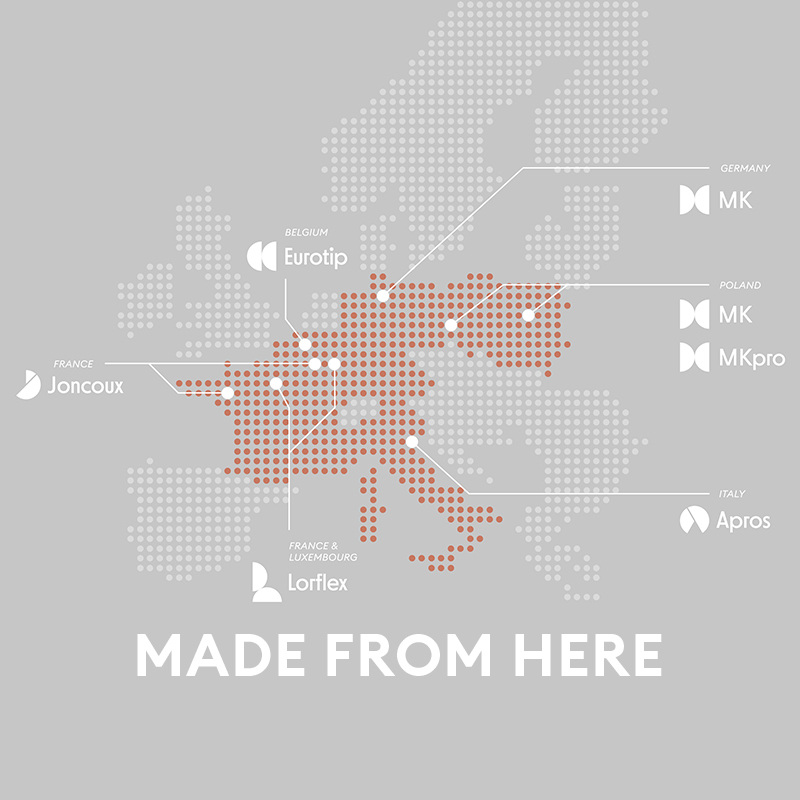 At Sphering we believe that local production and very short supply chains are the best approach to serve our customers Europe-wide. 95% of our sales are manufactured locally.
Our unique organization and recurring investment in all our production facilities keep us closely in touch with our customers' needs.
We sustain an ecosystem of over 100 local suppliers and help to boost employment and economic development in every region where we operate.
Made with passion Europe-wide, close to you!